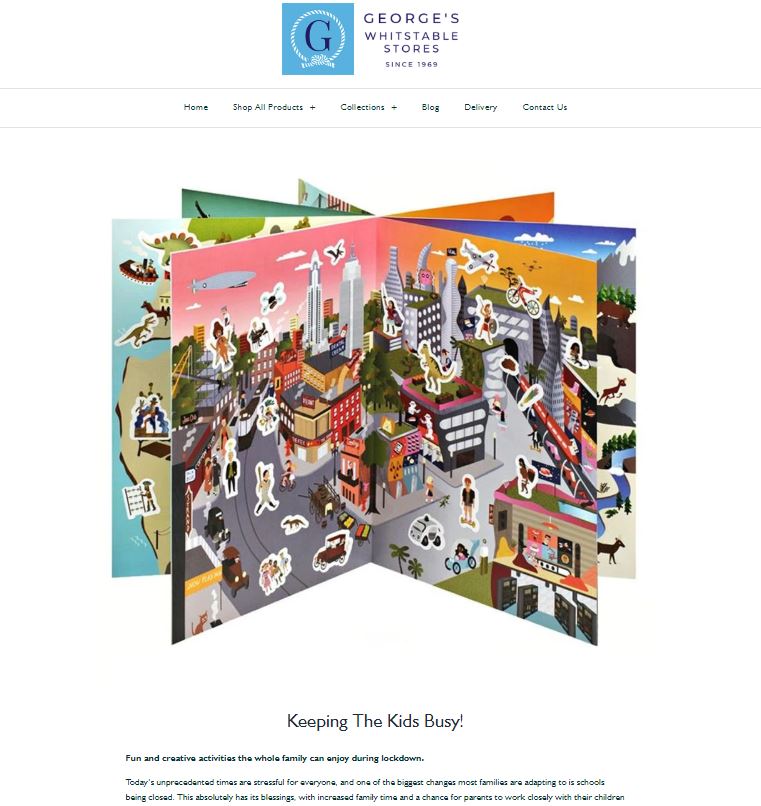 Cost-effective marketing for small businesses
This month marks 21 years since I began my career in PR so to celebrate, I'm spending the month answering your burning comms questions.
Here's the video I shared on Twitter and Linked In at the start of the month:
Dilemma? Dial Gemma.

July marks 21 years (?!) since I began my career in PR. In celebration of that, I would like to spend the month answering some of your comms questions…#PRGems pic.twitter.com/7Vx08bm8b3

— Gemma Pettman (@GemmaPettmanPR) July 1, 2020
One question I received felt very timely given the challenges and impact of coronavirus:
"I run my little wood floors and sanding company and I spend £32 a month on advertising… I plod along with enough work most of the time… what ways can I boost my company without spending mega ££ and what cost-effective ways are there? Say 3 ways you would use if possible?"
As well as providing a short answer to the person who contacted me, I thought it worth sharing a longer answer too, because much of what I'm suggesting can be adapted to suit a range of organisations, not just small businesses.
The usual caveats apply, not least of all, knowing what you want to achieve from marketing and PR and having a strategy in place. I'm assuming you have given that some thought, so I am focussing on tools and approach.
Start with your existing networks
Do you market to your existing customers? This requires a mailing list and specific permissions to be in place; if you have neither, it's never too late to start. In the case of this flooring company, I would be thinking about aftercare. If I can identify the point at which customers might need help again, I can plan to get in touch with a relevant product or follow-up service. If you don't have a database, arm yourself with a spreadsheet/list and calendar.
Encourage customers to leave you a review. I'm surprised by the number of businesses who still don't ask for this. If you don't have a website where you can display praise from your satisfied customers, encourage them to leave a review on your social media pages.
Do you offer a referral programme? Taking the review request a step further, think about ways you can incentivise your happy customers to encourage their family and friends to use your services. We naturally think of offering discounted services but if that's not possible or relevant, a donation to a charity of their choice or a gift card could work.
Team up with other businesses that offer complementary services and agree to display each other's information or give each other's business cards to potential customers. In this case, a collaboration with an interior designer or decorator could lead to new enquiries for both parties.
Publish helpful content
If your website has a blog function, use it to add value by answering customer questions and offering advice. I bet if I asked you to list the questions your clients or potential customers ask you most often, you could think of at least five. Five questions = five blog posts.
For example, as a potential customer of the original poster, I might like to know:
What's the difference between solid and engineered wood – and which would suit me best?
How long does it take to install and can I walk on it straight away?
What do I need to do to keep the floor looking great?
Can I mop a solid wood floor, or should I clean it another way?
What are my options for repairing deep scratches in my floor?
Here's a brilliant example from a business that's local to me. George's is a bit of an institution in Whitstable and their blog wraps subtle sales messages in friendly and helpful posts.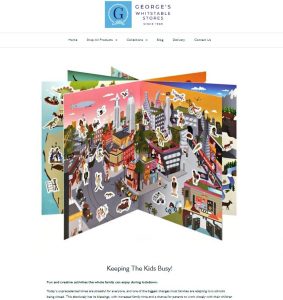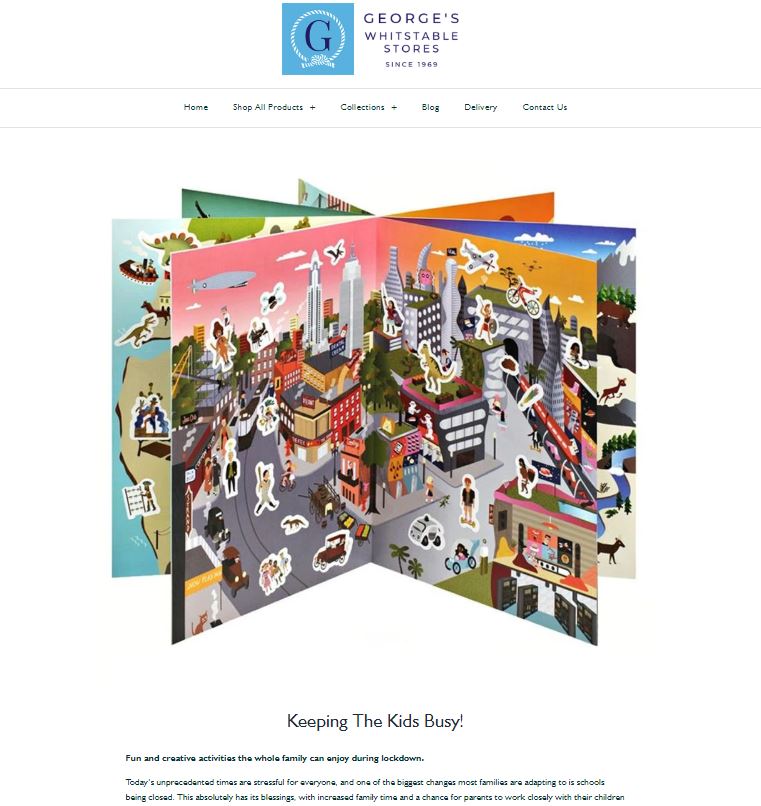 Sharing your expertise is such a good way to market your business. We call this 'evergreen content'. I have written more about it here and provided a list of potential blog posts you could adapt to suit you.
If you're not great at writing, apps such as Hemingway and Grammarly can help. If it isn't possible to add a blog section to your website just now, treat your Facebook and Instagram posts as mini-blogs.
Use social media sociably
Don't be a town crier. Doing the digital equivalent of ringing a bell and shouting in the street is not going to win you new customers.
Again, think about adding value to your followers:
Share photos of your work
Record short videos on your phone explaining what you're doing
Answer customer queries
Chat with and show interest in your followers
Another local (to me) example I like is this one. It showcases the quality of the work, provides information on the paint used and pays the client a compliment, all in a friendly tone:
Free tools like Tweetdeck enable you to monitor relevant Twitter hashtags (in this example: #woodenflooring #houserenovation etc) and can be narrowed down to specific geographical areas. On Instagram, you can follow hashtags in the same way as you follow accounts. You can then (gently) respond to queries and join in with relevant conversations.
Twitter lists are also great for making the most of your time online. Here's a post I wrote a while ago about the benefits of using lists to find relevant content and conversations.
When it comes to Facebook, check you're in the prominent local groups in your area. In many cases, Pages can now join Groups so you may have the option of joining as your business, rather than as you personally. Either way, obey the rules and be helpful rather than sales-y, by responding to requests for help or recommendations.
I would also say, be a good neighbour. As well as talking about your own business, champion other small businesses, share posts about events in your area, and comment on interesting local posts. Being friendly and helpful reflects well on your business.
Make paid ads work hard for you
If, like this flooring specialist, you have a budget for advertising, that's great, but be targeted. Facebook, especially, allows you to narrow your audience down by location, age, interests and so on.
If you feel like you're muddling through and don't have the budget for specialist help, do spend time working through the step-by-step help guides offered by each platform. Google Digital Garage is also quite helpful in this area with a range of free (and short) online courses.
Also, look out for promotional credits. Facebook occasionally offers these, and some web hosting companies throw out promo codes from time to time.
Anything I've missed?
I hope both the original poster and you have found this useful. If you've tried a marketing tactic that has worked well for your business, tell me about it in the comments.