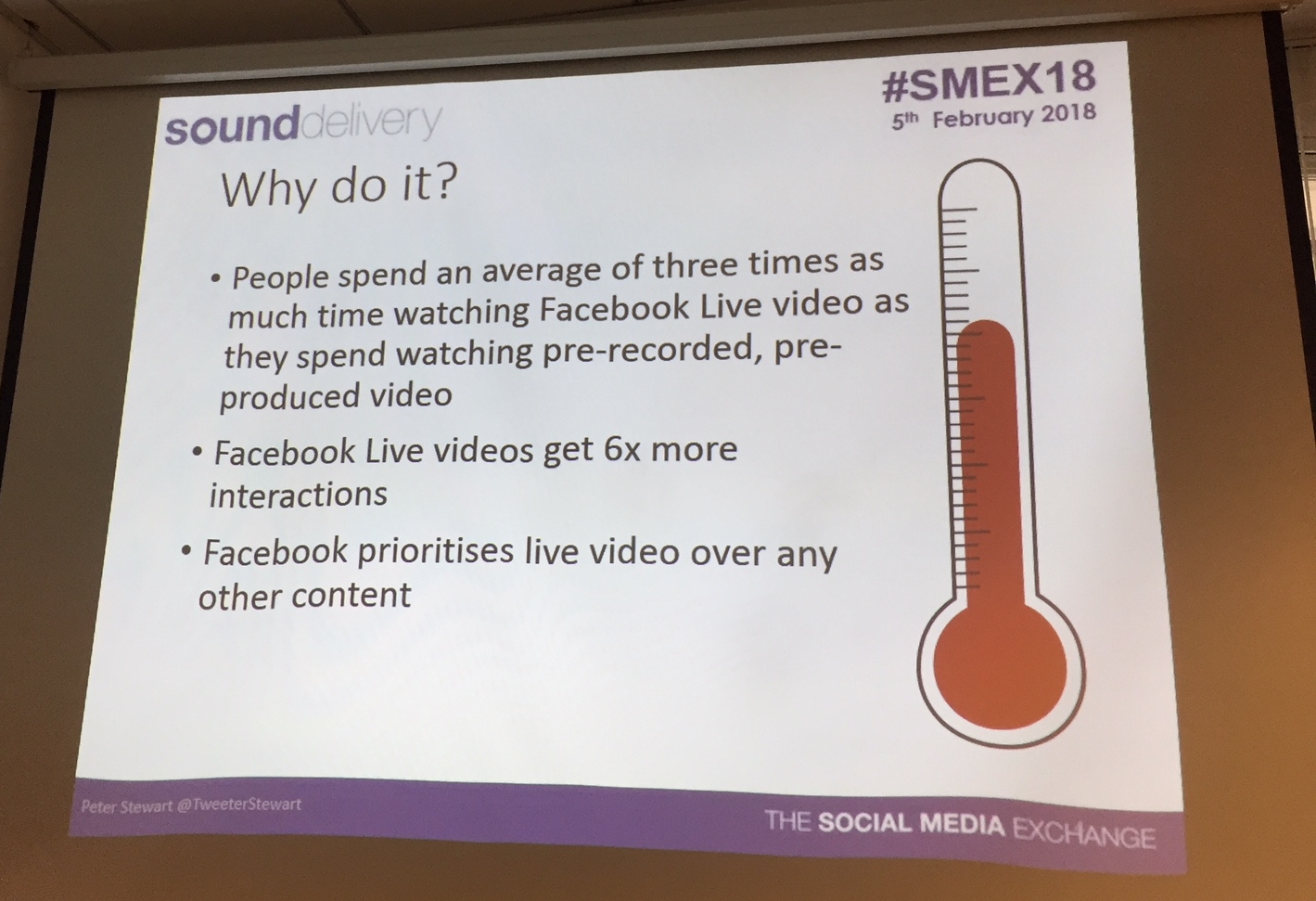 Digital do's and don'ts from SMEX18
'Amplifying our stories' was the theme of the sixth annual Social Media Exchange (SMEX) which took place this week. SMEX is a day of masterclasses and shorter talks aimed at helping charities and non-profits to embrace digital storytelling. After a quick sing-song (something of a trademark for events organised by Jude Habib and her sounddelivery team) around 170 delegates were thrust into a fast-paced day of learning.
We heard from so many inspiring speakers, some reflecting on years of campaigning and others just starting out on their mission to change lives. What I took from the award-winning computer scientist and campaigner Dr Sue Black OBE and prolific letter writer Alison Hitchcock of From Me To You – amongst others – is worthy of a separate post, but can be summarised by Dr Black's mantra: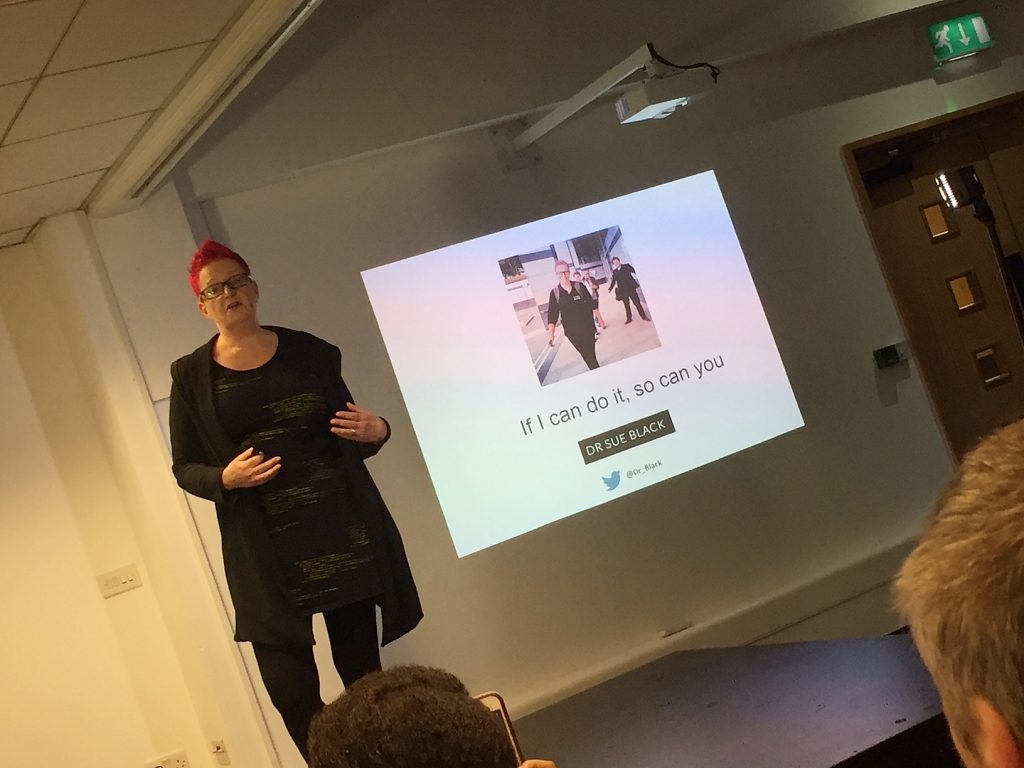 What I will concentrate on in this post is the actionable advice shared during the masterclasses and 'lunchbites'. SMEX leaves me buzzing with inspiration and ideas but what I appreciate most are the hints and tips I fill my notebook with. Speakers offer so much practical advice you can act on straight away so here's a run-down from some of the sessions I attended…
Storytelling through photography
George Olney, photojournalist at Crisis, shared insights into the charity's 'Everybody In' campaign which challenges perceptions of homelessness. George has spoken with, and photographed, hundreds of people who have experienced homelessness so had some great tips for not only taking better photos, but winning the trust of your subject too:
Do find out as much as you can about the person before you press the shutter. Everyone has a story to tell so look past the cause or issue and speak to the individual. What they tell you will help you in setting up the shot or choosing a relevant backdrop.
Don't fear anonymity. If the person you're interviewing can't be identified, get creative. Photograph something that represents or means something to the person, take shots from behind, or use light to plunge the subject into silhouette.
Do consider the composition of your image. Natural light is your friend, the rule of thirds will be helpful to you, and adjusting the depth of field (to create a blurred background) ensures your subject is the focal point.
Dipping your toe in the live-stream
BBC digital producer Peter Stewart's session demystified live streaming and showed how short broadcasts can connect a charity and its supporters. Peter used the acronym START to explain how to develop a Strategy, ran through the Tech to use, explained why strong Audio is crucial, covered issues around legalities and Rights, and how to Test what you're doing:
Don't live stream just because everyone else is. It must work for your audience and requires both proper planning and consistent/regular output.
Don't let perfection become the enemy of progress. Before you start live streaming, record yourself and watch it back, then be braver and try a live broadcast to friends within a closed Facebook group. The feedback will help you but don't overthink it as your technique will improve over time.
Do give yourself the best chance of a decent audience by promoting your live broadcast ahead of time. Select a regular timeslot or create posts which advertise the fact you'll be going live at X o'clock.
Do use your broadcast as an opportunity to build relationships with your viewers. Read out some of their comments or reply in the comments box after the stream has ended. Ask for direction ('do you want to see X or Y') and content ideas. If people feel involved they're more likely to keep watching. You might need another pair of hands to help with this as your audience grows.
Do think in terms of television and consider how you can use teasers and reveals to keep your audience interested. This is your own TV channel essentially, so take the opportunity to comment on the news or policy developments.
Don't forget to repurpose your content. Get the most from your live stream by transcribing it for a blog, create a shorter clip for social media and use the audio in a podcast.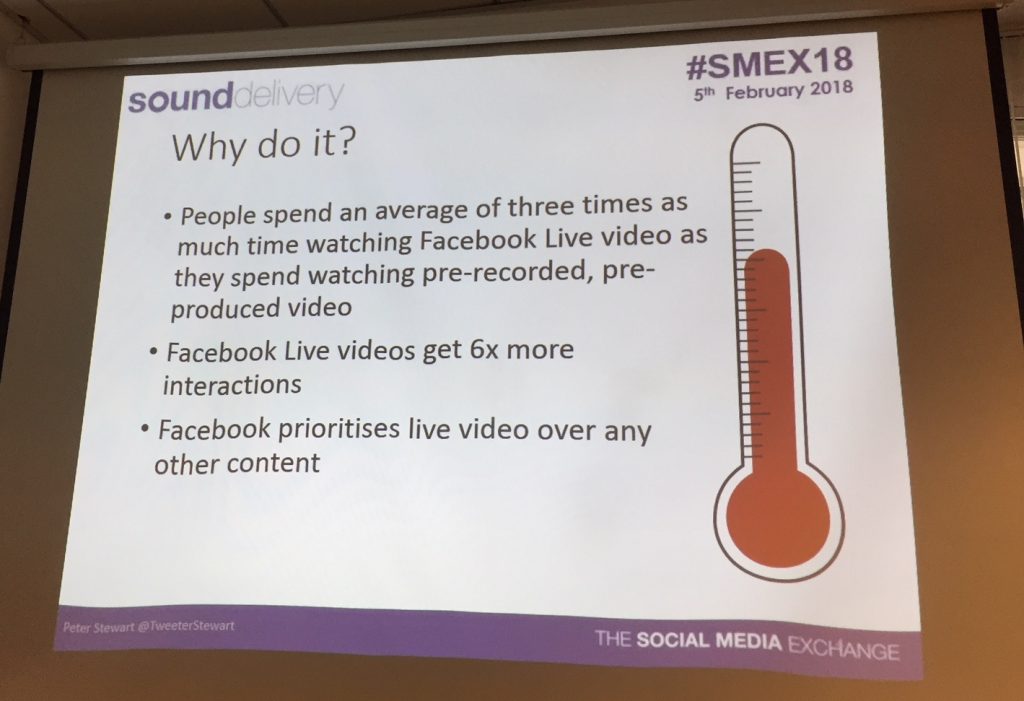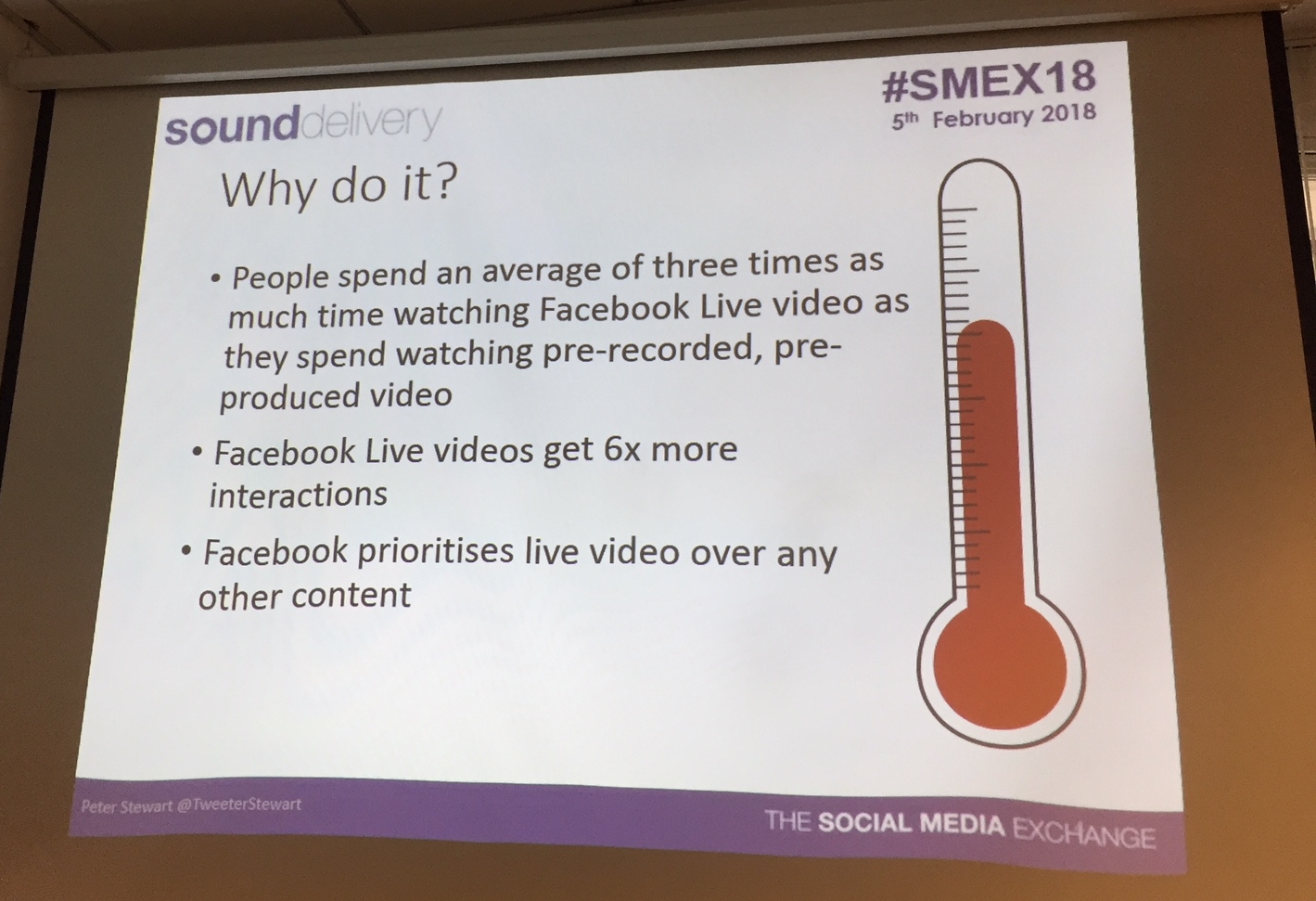 Engaging with journalists
It was a case of standing room only for this session. Charities, especially smaller organisations, can find it hard to excite and engage the media, and balancing the needs of beneficiaries with the needs of journalists is a daunting challenge. Emily Wilson from Channel 4 News, Aimee Meade from the Huffington Post and Emma Wakefield from production company Lambent Productions joined media consultant, Philippa Budgen, to offer advice on achieving media coverage:
Do pitch to journalists. There was stunned silence when documentary maker Emma Wakefield said she had never received a pitch from a charity.
Don't do all the legwork. Journalists know what makes a good story so don't present them with a case study or fully-formed press release. Instead, approach them with an idea; tell them what you're working on, what you can offer them and what you're trying to achieve.
Do think about authenticity. Journalists don't want to hear from a CEO who hasn't been on the frontline for 10+ years. They want to speak to a beneficiary, or someone delivering your services on the ground.
Do have frank conversations. I know charities that have shied away from working with the media over (legitimate) concerns about ownership of the story and duty of care to their service users. Regular and open conversations will prevent misunderstandings, ensure there is ongoing consent and enable you to fulfil your obligations to your beneficiaries.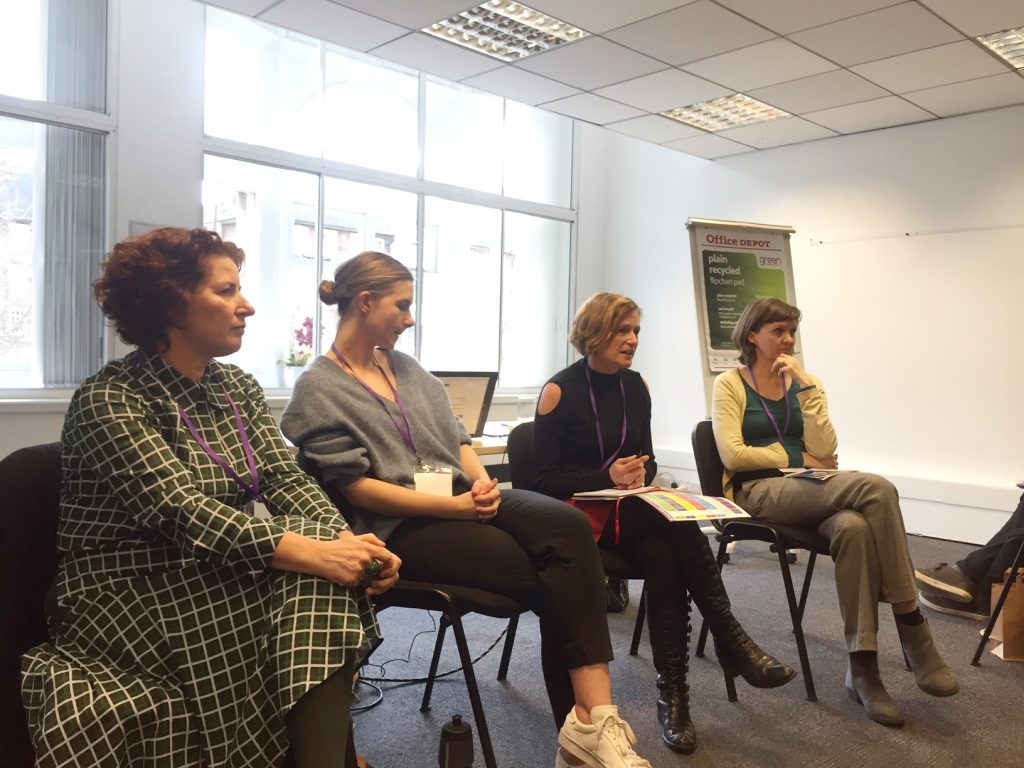 Social media takeovers
If it's possible to put members of the public in charge of the Twitter account of a national organisation like the NHS, it's something we should all be able to at least consider. Jess Barlow, Digital Communications and Engagement Manager for NHS England, shared her passion for the @NHS Twitter Takeover. If you're not familiar with it, each week a different person shares their NHS story; everyone from patients to medical staff.
Do make a plan. Whether you're embarking on a takeover that lasts an hour, a week or a year, spreadsheets are your friend. Jess maintained a planning document, so she would know who was booked for each week and what, broadly, they were going to tweet about. Regular planning calls and a curator agreement (so everyone knows what is expected of them) are essential.
Don't baulk at the barriers. Clearly there are safeguarding issues but as the @NHS account proves, they are not insurmountable. If something does go wrong, you can suspend the takeover (perhaps just temporarily) and explain why. Having understudies in place for longer takeovers is wise, just in case someone pulls out of the project at the last minute.
Do maximise the content. Jess' team creates a Twitter Moment at the end of each week to summarise the key conversations. You could think about creating blogs to answer, in more depth, any questions that are raised during the takeover.
If you're a SMEX-er who went to other sessions on the day, use the comments box below to add your do's and don'ts. If you couldn't attend, take a scroll through the hashtag #SMEX18 on Twitter and check out Madeleine Sugden's blog about her SMEX18 storytelling takeaways.