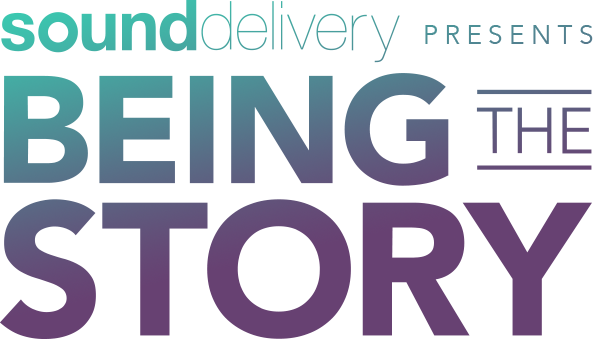 Why we need to hear from more people with lived experience
Over the last twenty years, my work has introduced me to a raft of people whose lives are vastly different from my own; convicted drug dealers to abuse survivors, kids growing up in care to people affected by homelessness. I have learned a huge amount and seen how the very people with experience of a particular social issue are best placed to lead on the solution.
One person who has made a big impact on me is Darren Murinas. I first met him at the Social Media Exchange when he gave a talk on being an 'Expert Citizen'. At the time he was an advisor to a project in Stoke which supported people with complex needs; given what he has experienced in his 40-something years, it's small wonder they involved him in their work.
He has a past that in polite circles might be described as 'colourful'. I was struck by how refreshingly open he was about both the things he had been through (surviving abuse, growing up in care), the things he had done (alcohol, drugs, time in prison) and the difference he was able to make by sharing his experience and advice.
He spoke about the labels that used to be attached to him as though recalling a shopping list: junkie; stupid; criminal; problem child; nutter. His list concluded with more recent additions including director and charity trustee. The label Darren seemed most proud of was that of Expert Citizen.
Expert Citizens
It's a term which describes people who have 'lived experience'; experts by virtue of the things they have faced and overcome in their lives. It's such a simple concept but one which is powerful and ultimately, life-changing. Expert Citizens can talk about a huge range of issues affecting society today, in ways that organisations simply can't. They are the artists who can paint the picture of deprivation or abuse, the chefs who give us a taste of a life far removed from our own, the singers who uplift us with their songs of hope. And they can do this because they were there. They lived it.
As a PR working with non-profits, my role isn't to 'give people a voice'. It's about finding opportunities and creating platforms so people like Darren can share their experience and knowledge. This is why I'm supporting the Being The Story Network.
Being The Story Network
The small team behind the annual event, which features inspirational people with lived experience who are creating social change, is crowdfunding to build a network of media-confident spokespeople with real experience of the pressing social issues facing us in the UK.
The aim is to raise £30,000 to provide the training, mentoring and connections that they need to get their voices and ideas heard. They're a third of the way towards that target and donations can be made until the end of May 2019.
If you believe we need a more diverse media which reflects the views and ideas of a wider cross-section of society, please join me in supporting the network by way of a donation or by sharing information about its aims. Here's a short video which explains more:
Thank you.